Cattolica Assicurazioni Piazza Italia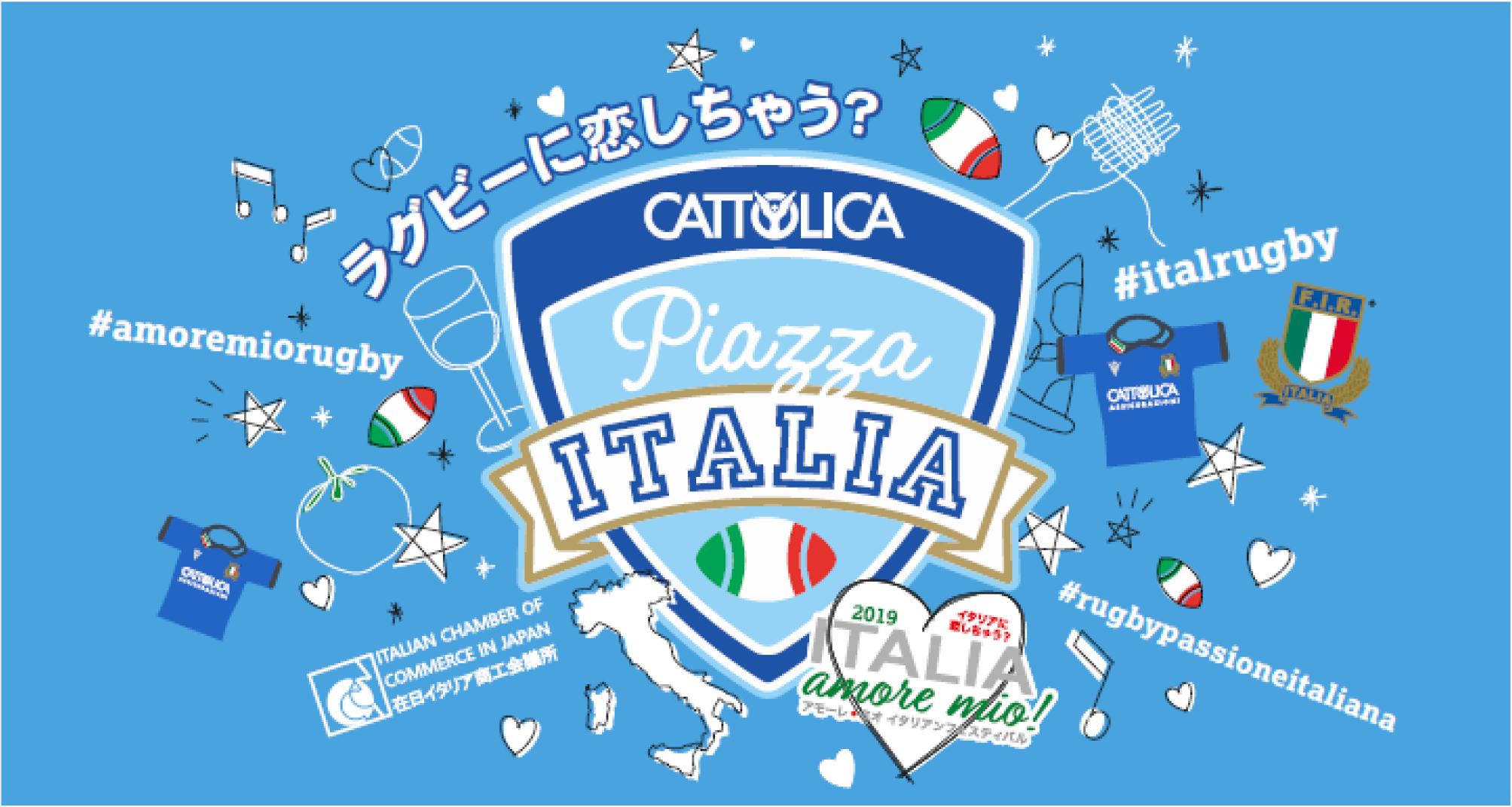 Event Date:
Wed, 09/18/2019 - 10:00am to Mon, 09/23/2019 - 8:00pm
Venue:
Grand Front Osaka
Venue:
In collaboration with the Italian Rugby Federation and with the special support of Cattolica Assicurazioni, the Autumn edition of Italia, amore mio! in Western Japan is dedicated to rugby and in particular to support the Italian national team during its stay in Japan. Go azzurri!
Official site (continuously updated):https://italia-amore-mio.com
MAIN EVENT - DETAILS
OSAKA
| | |
| --- | --- |
| When: | September 18-23 |
| Where: | Grand Front Osaka |
| Address | Oofuckacho 4-1, Kita-ku, Osaka-shi, Osaka-fu 530-0011 |
Admission to the event is free from 10 am to 8 pm
SPOT EVENTS - DETAILS
UEDA
| | |
| --- | --- |
| When: | September 13-14 |
| Where: | UEDA, Santomyuze |
| Address | 〒386-0025 Nagano-ken, Ueda-shi, Tenjin 3-15-15 |
FUKUOKA
| | |
| --- | --- |
| When: | September 24 |
| Where: | Nishinippon Shimbun Bldg. |
| Address | 〒810-8721 Fukuoka-ken, Fukuoka-shi, Chūō-ku, Tenjin 1-4-1 |
TOYOTA
| | |
| --- | --- |
| When: | October 6 |
| Where: | Machinaka Hiroba |
| Address | 〒471-0027 Aichi-ken, Toyota-shi, Kitamachi 1-140 |