Introducing Osaka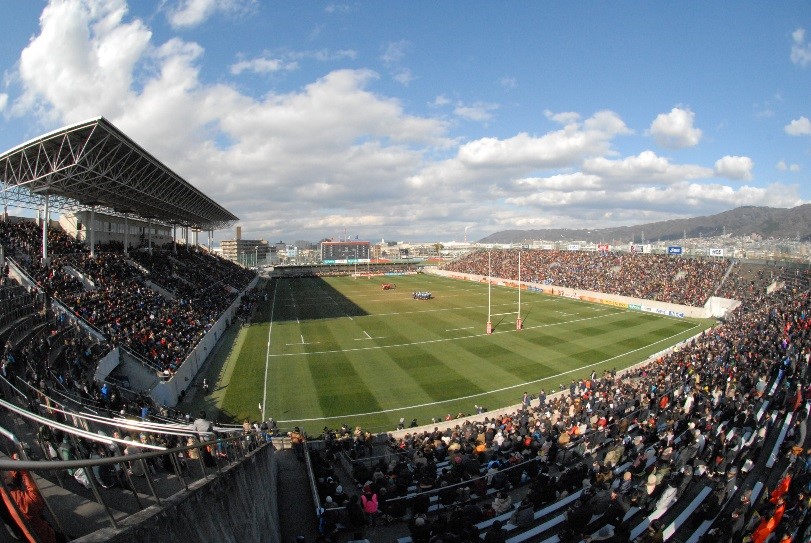 Osaka, Japan– Osaka, the Downtown of Japan; the nations' kitchen; the city of indulgence, entertainment and fun - has come to be known throughout the world by many names, notably most recently as the "fastest growing destination in the world" (Mastercard, 2017 Global Destination Cities Index). But little known outside of Japan, is Osaka's reputation as Rugby Mecca.
 Chosen as one of twelve select cities that will host the Rugby World Cup 2019 matches, Osaka has been home to the first rugby stadium of Japan since 1929, and grounds to the near sacred annual National High School Rugby Tournament that has taken place since 1917. It's been considered the Holy Land of high school rugby players ever since the tournament came to be hosted at Hanazono Rugby Stadium in 1963, and likewise has played an active and central role in attracting international student exchange through the sport. The city in which the stadium is located - Higashiosaka (lit. South-Osaka), dedicated to the sport, declared itself as "Higashiosaka-the City of Rugby," in 1991.
 In 2019, Osaka hopes to welcome rugby supporters, family, and friends to experience the games across the various regions throughout Japan, along with the riches that the nation has to offer. As hub of West Japan, the ease of access Osaka provides, places it amongst the favourite choices for visitors to stay. Osaka not only offers experiences ranging from the most traditional Japanese of tastes, all the way to a buzzing night life amongst locals, but also just a foot step away is all of Kansai, known as the Cradle of Japan. Many of Japan's foremost sightseeing spots and UNESCO World Heritage Sites are located in Kansai, the region surrounding Osaka, reachable within 30 min by train. Neighbouring cities include Kyoto and Nara, the ancient capitals of Japan; Kobe the fashionable port city; Wakayama, with its uncountable sacred sites and pilgrimage routes throughout the Kii Mountain Range. From Osaka's doors, all West Japan can easily be accessed whether by ship, flight, or by train, and Tokyo is a 2.5-hour footstep away on the Shinkansen Bullet train.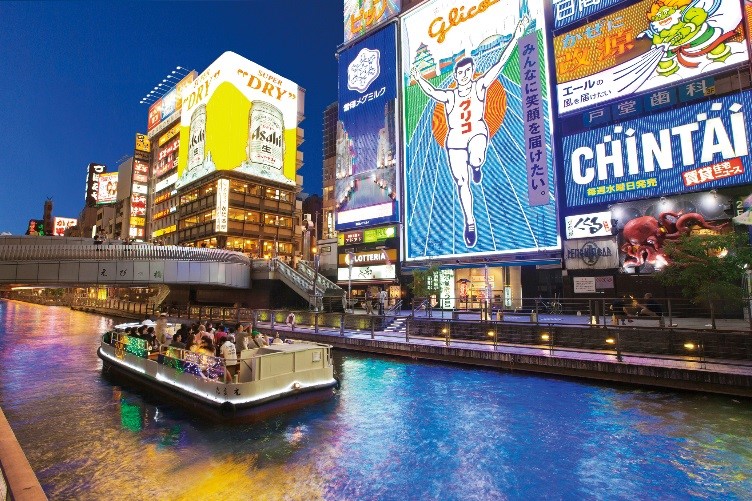 The unique destination formed through the culturally endowed urban region of Kansai, combined with the natural hospitable fun-loving spirit of the Osakans, makes the region a choice of stay with little comparative in kind. It is a known saying that the people of Osaka are happy and openhearted as they are, because of the good food they eat. And when in Osaka visitors are invited to feast amongst the locals, in the unlimited culinary variety stemming from street food to the 91 Michelin-starred restaurants, ranking Osaka as 4th city in the world in terms of the number of Michelin stars acquired (117 stars).